HOW TO PLACE BET ON THE OSCARS AWARDS
1. Go to Sports Betting and click Pre-Match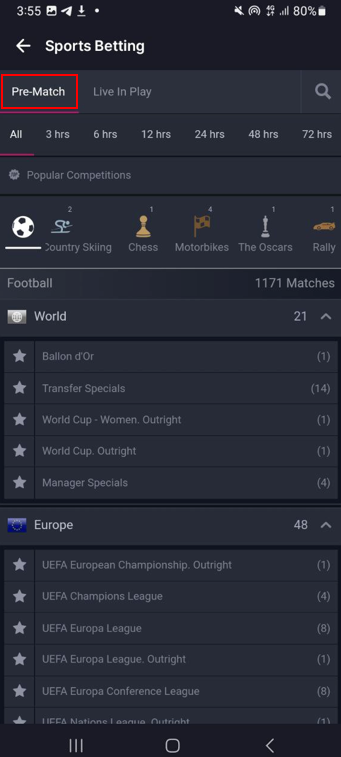 2. Click The Oscars icon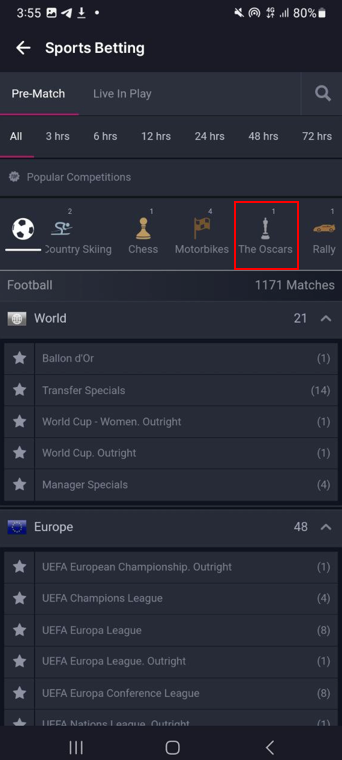 3. The Academy Awards (The Oscars) will appear on the popular competitions list. Click on it.
You will find this: The 95th Academy Awards (The Oscars) 2023. Click on it and you will see all the categories and nominees.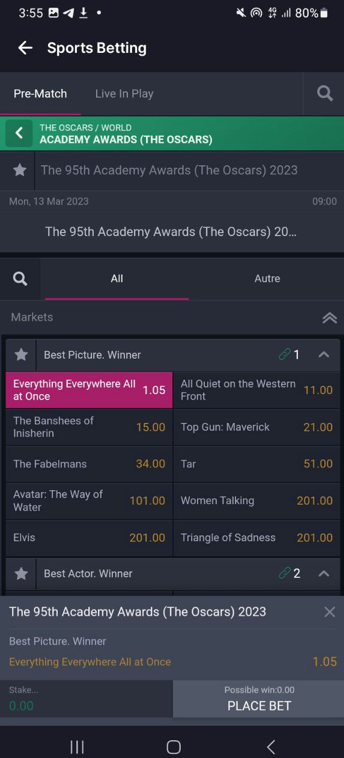 4. Choose your BEST PICTURE winner (or any other ones you want to bet on. Stranger at the Gate is a good call for Best Short Documentary) and a BET SLIP will open. Enter how much you want to bet on it in the STAKE field (minimum bet is ₱10) and you'll see how much you will win if your pick wins!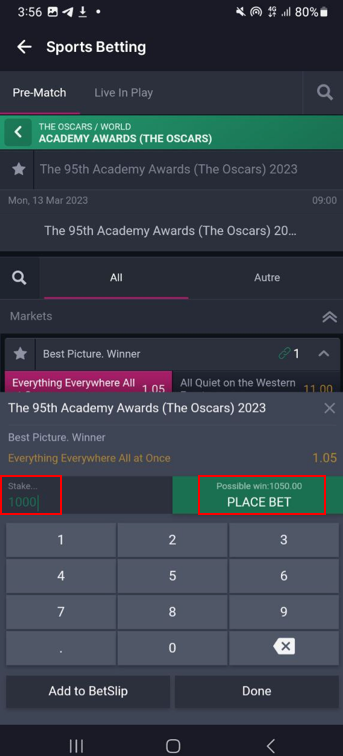 5. Click Done (or make MORE bets first) and you're done!
If you have a winning bet for BEST PICTURE, congrats! You'll get your winnings.
If your choice doesn't win, we'll REFUND your bet on BEST PICTURE within 24 hours. Maximum cash back of ₱1,000.
Good luck!